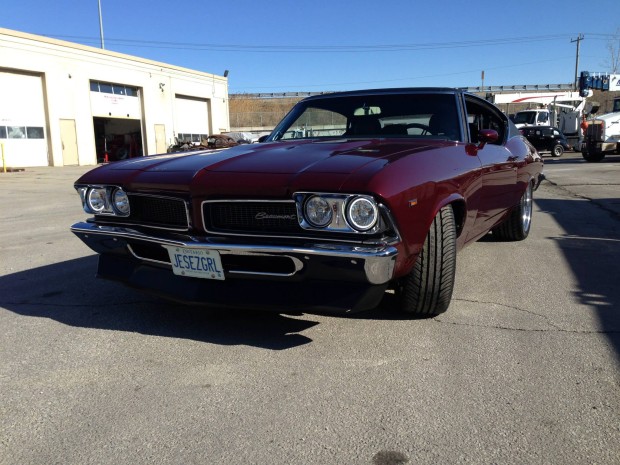 We have been working on this particular shop project for quite some time now. It was originally supposed to be a chassis swap with modern power train. Basically remove the body from one chassis and drop it down on another.
However, some projects never go as planned.
The original body work on this #1969 #Beaumont, has been cut and gapped. We added an original grain fabric vinyl top to add a touch of class. The original interior was gutted, and in its place we used #Pontiac #GTO Seats, Cadillac CTS console, and a vast array of original #General Motors equipment to put it back together. FESLER BUILT door panels where highly modified for use in this build as was everything else in the project.
The project is in its final days of build here at JH, but we wanted to give you guys, and girls, a few pictures of the build along the way.