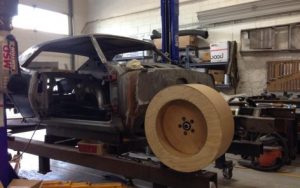 Mock Up "Wood Years" 68 Camaro Project.
Making up and installing our mock up "Wood Years" on our 68 Camaro Project. Couple more days and we'll have it on the ground to get a real good look at the stance. The Heidts Hot Rod Muscle Car Parts suspensions really give this a very racy look!!! Fun day watching the rough work all coming.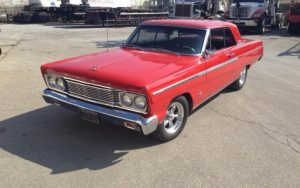 1965 Fairlane
Rick has been a long time Customer of the shop, so when it came time for some engine work, he came in to see us. It started as a coolant leak, from there we found that the 289 was in need of a build. Working with Rick, the 289 was rebuilt as a Hi-Po engine.