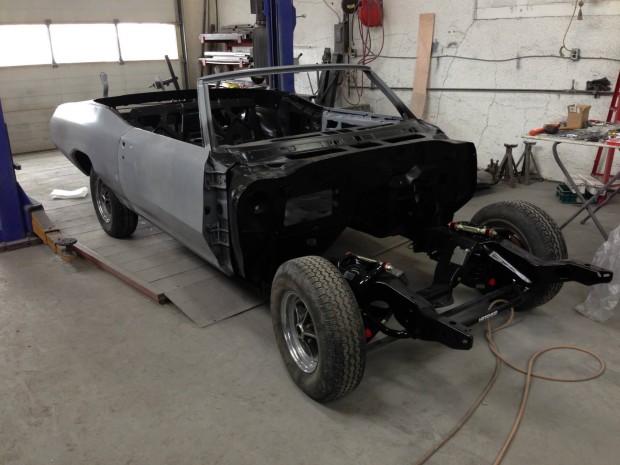 At JH we really enjoy working on all of these Classics. When approached by Gary to restore his 1970 Skylark Convertible we went for it.
Follow along as we take his 70 Skylark convertible, that was a little worse for wear, and restored the sheet metal body back to like new condition and dropped the body back down on a Heidts suspended and reconditioned chassis.
Gary, thanks for the chance to Restore this one for you. We enjoyed working with you and we'll see you soon for the rest of the body and paint.